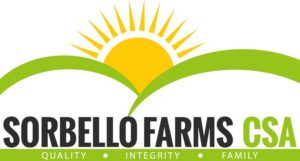 Sorbello Farms CSA, a sister farm to Sorbello Farms, is a progressive, year round farming operation which specializes in home delivery of "just picked" Jersey Fresh produce. Sorbello Farms is a third generation, family-owned and family-operated farm located in Swedesboro, NJ specializing in wholesale distribution throughout United States and Canada. Together, we have developed a large direct-to-consumer and wholesale business founded on quality, integrity, and family.
The farming industry is no longer about "dirt and overalls" but rather technology, efficiency, and innovation. Sustainability and responsible growing practices are the foundation of our daily routines. Using less resources to grow a better product is a focus that drives our management and employees to think out-of-the-box so we can remain on the cutting edge of our industry here in New Jersey.
We utilize the latest technology throughout our entire operations. We believe investing in the latest technology produces a better, more consistent product for our customers while improving overall efficiency of our operations.
At the end of the day our reputation is our greatest commodity, which has been developed over past decades through fostering long-term, loyal relationships with our employees, suppliers, and customers.  We'll continue this philosophy for as long as we're farming, taking great pride in our past traditions while looking forward to our future relationships.  It's an honor to do business with people and companies who have the same views in doing business.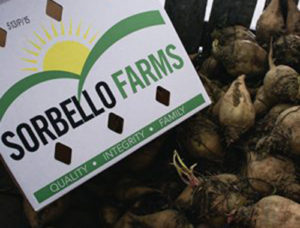 Contact Information
Sorbello Farms CSA
857 Russell Mill Road
Swedesboro NJ, 08085
(856) 449-7856
See the impact Sorbello Farms CSA is making.
Supply Entire Population of San Francisco with Water for 1/2 Day
Enough Water Saved to Fill Almost 38 Olympic Size Pools
SaveSave