Family-owned Sun Valley Orchards, LLC (formerly Marino Bros.) is located in Swedesboro, NJ and is a grower-shipper of bell peppers, cucumbers, squash, eggplant and peaches.
The Marino family – Russell Sr. and sons Joe and Russell Jr. – are the masterminds behind this 3,000+ acre farm in Swedesboro, N.J. It was started by Russell Sr. in the early 1970's and everyone involved ever since takes the necessary steps to ensure the best quality produce exceeding all customers' expectations.
The Marino's believe this can only be accomplished by overseeing all phases of production themselves – from planting, to harvesting, to packing, to shipping. Joe and Russell Jr. now operate the farm and offer their personal quality assurance for fresher-than-fresh crops with a longer shelf life. Today, theirs is one of the largest fully integrated produce companies in New Jersey and they continue to be obsessive about temperature management – believing it is the key to ensuring freshness.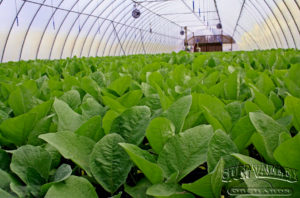 Contact Information
Sun Valley Orchards
32 Vestry Road
Swedesboro, NJ 08085
See the impact Sun Valley Orchards is making.